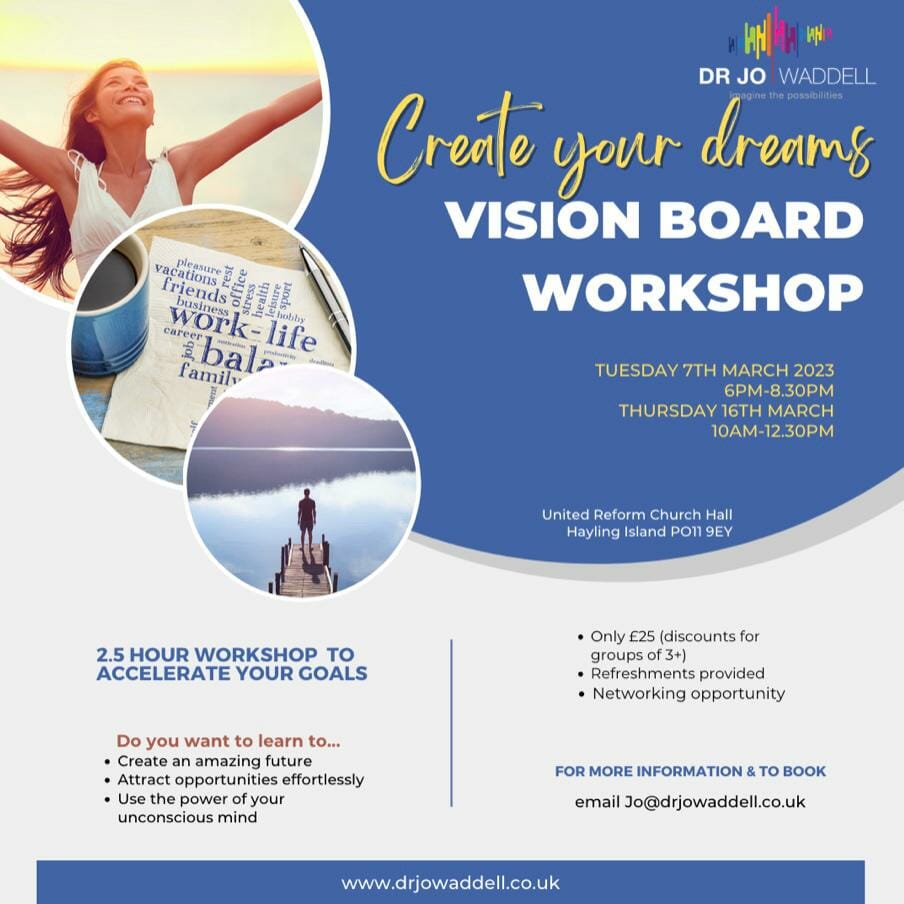 For many years vision boards have been one of the most popular parts of my courses so by popular demand I am running some stand-alone vision board workshops.
Creating a vision board accesses that part of your brain that is outcome focused (the reticular activating system). It sets up an unconscious programme that pulls opportunities towards you. You know when you have test driven a car you suddenly start seeing that make and model everywhere. You will be amazed how quickly you achieve your goals.
These workshops are a fun opportunity to network with like-minded people.
Please feel free to forward this link to friends and colleagues.
I look forward to hearing from you
For more details and to book a place please email jo@drjowaddell.co.uk